​

A short one day trip to Kanchanaburi where is the largest of the western provinces
of Thailand. Dad drove about 2.5 hours to arrive the restaurant near by the River Kwai Bridge.
The original bridge is no longer exist, and the present one is for railway
use and allow people and motorcycle to cross. Today there are trains running from Kanchanaburi
to the terminus at Nam Tok station for a distance of 50 kilometers (31 miles).
This journey may be one of the very exciting thing to do for tourists.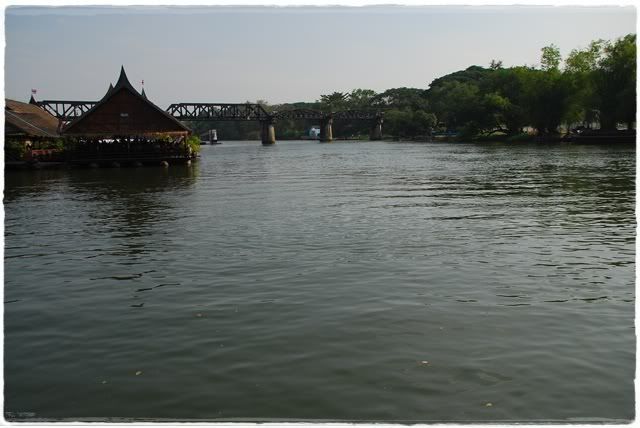 The Rive Kwai Bridge during day-time.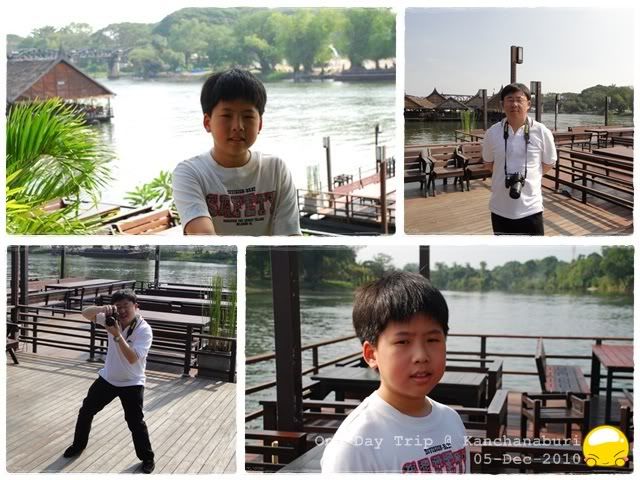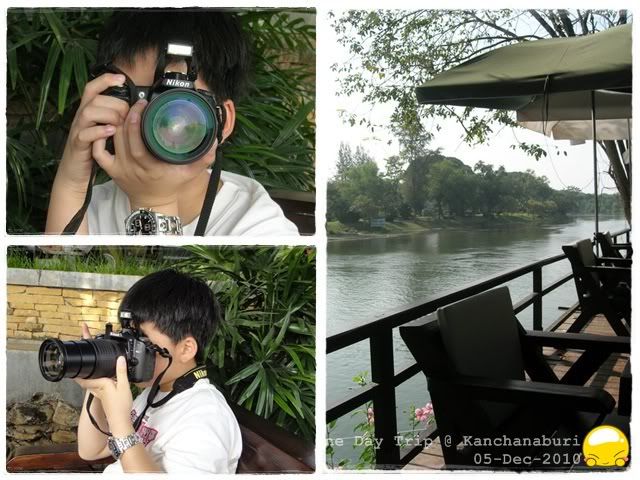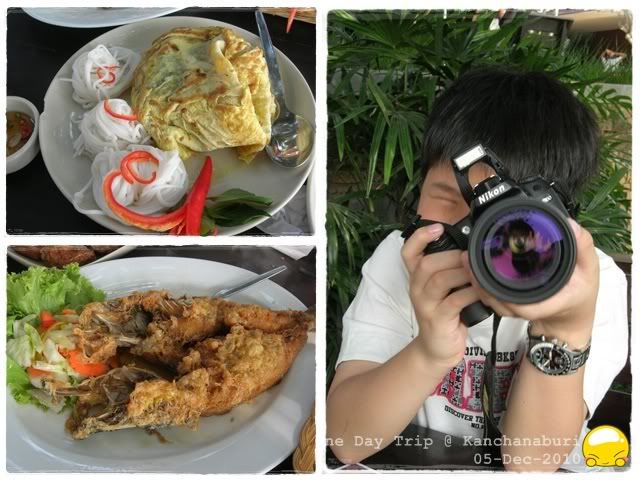 Delicious Thai Food.......but not for me
Tea Time for meeeeeeee......

Then we went to Prommitr Film Studio, located at Surasi Military Camp with vast area
of 3200 Square kilometers. This studio was the location of the great historic
film "The Legend of King Naresuan". This epic trilogy of historical movies reflects
the relationship between the Siamese Kingdom of Ayutthaya and the Hongsawadi Kingdoms,
which are located in present-day Burma.
Front Gate of Hongsawadi Kingdoms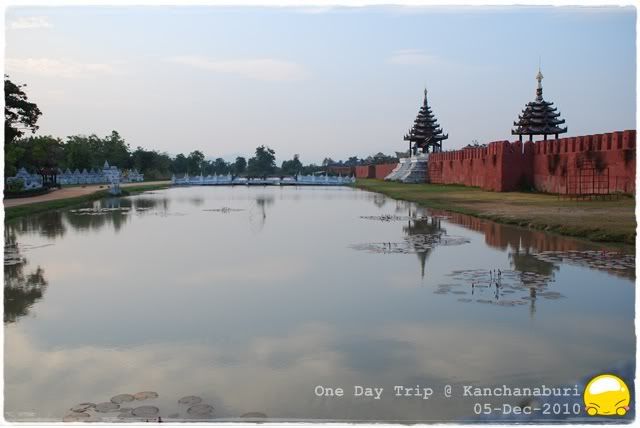 Hongsawadi Wall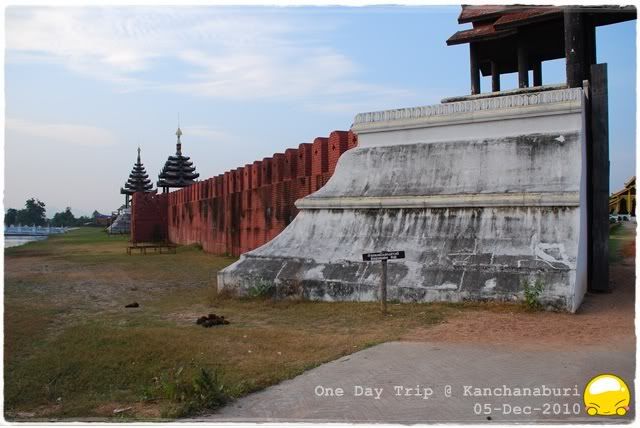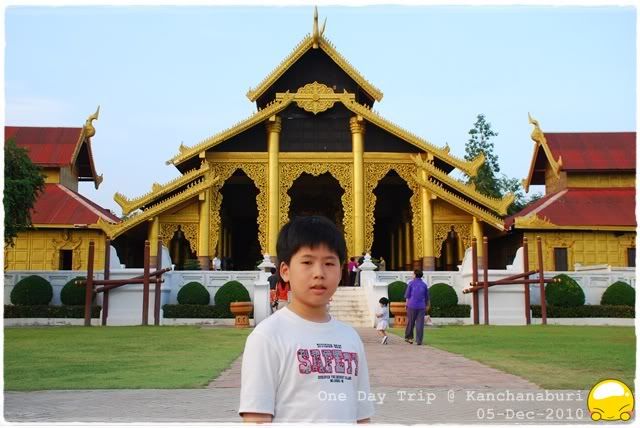 The Lion Throne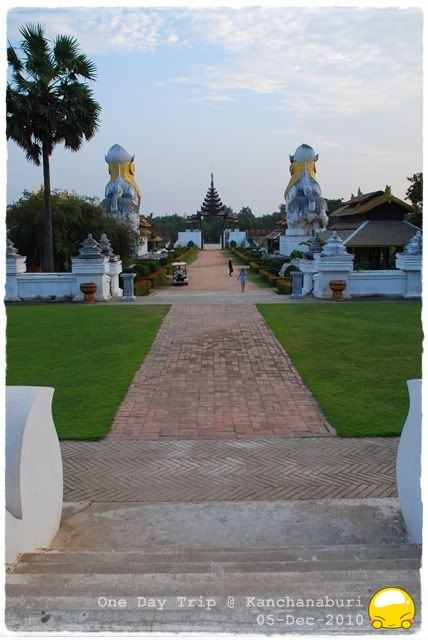 Looking back to a pair of huge Singha statues
Inside The Lion Throne
Going to the Dungeon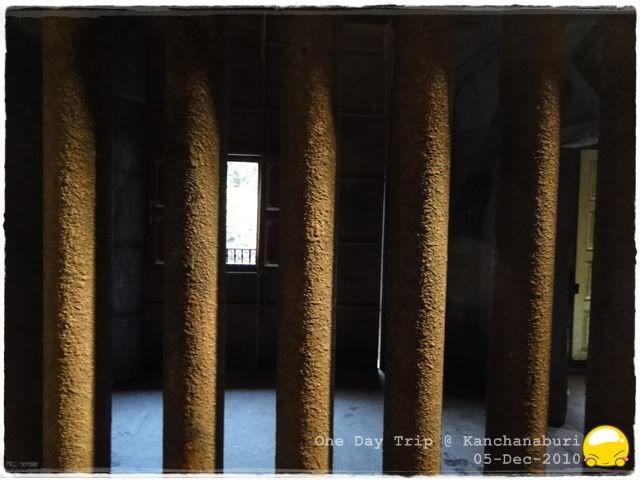 Going to see Praya Lawag's Palace.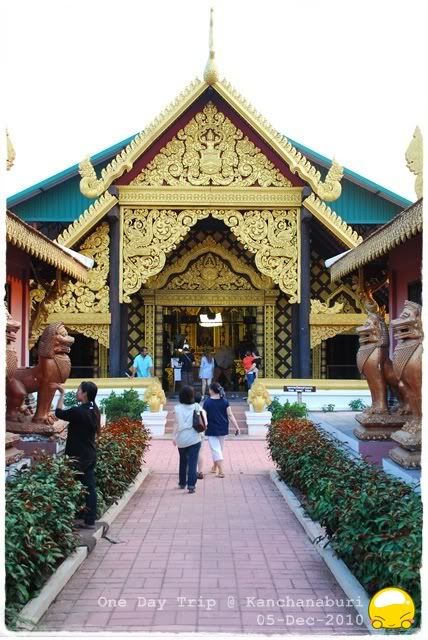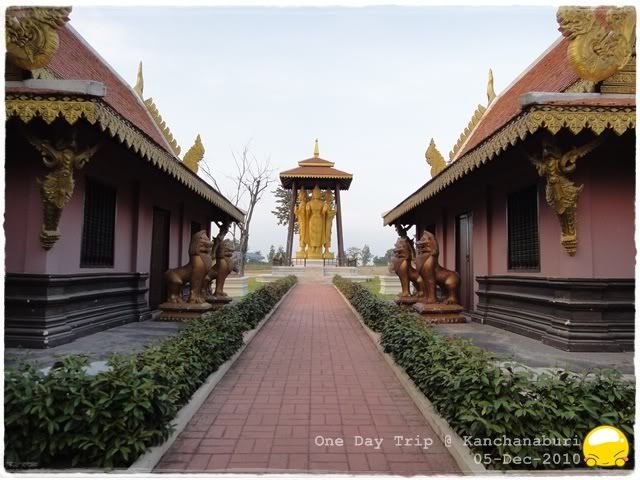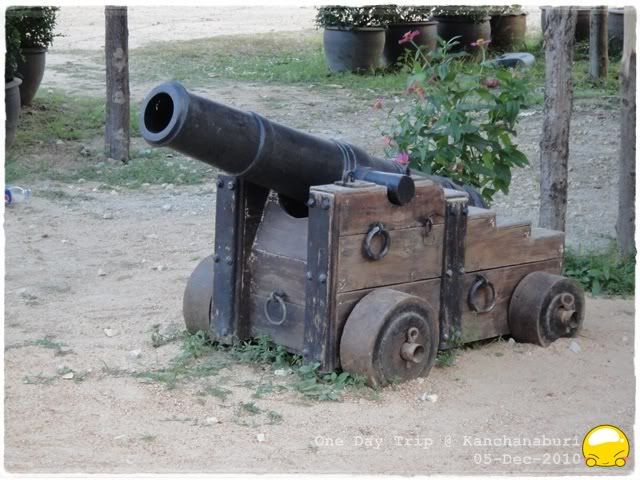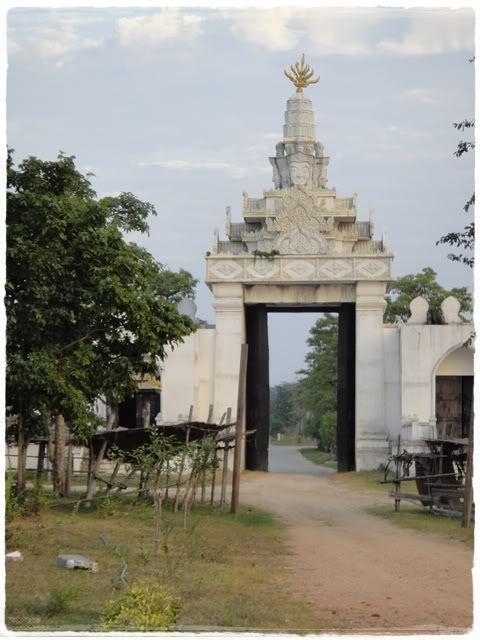 One of the highlights from past Ayutthaya is Sanphet Prasat Palace, which has been left as
a ruin due to Ayutthaya's 2nd loss to Burma when everything was totally razed and burnt; at present only
the brick foundations of this palace can be seen.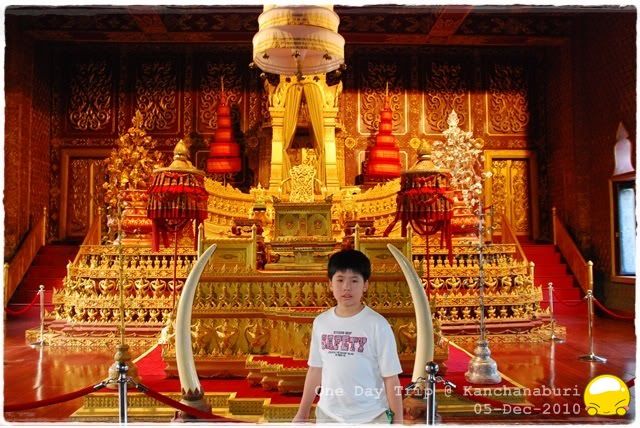 Inside Sanphet Prasat Palace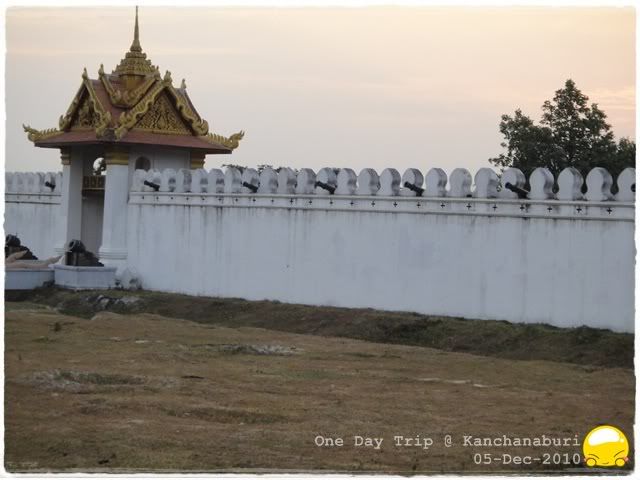 Ayutthaya Wall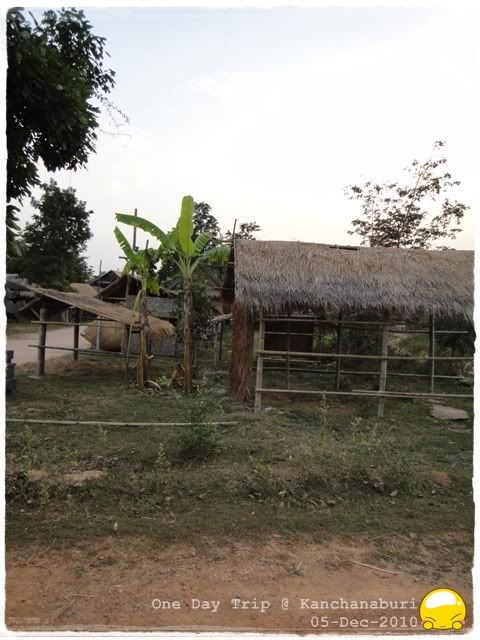 Ancient villages of Ayutthaya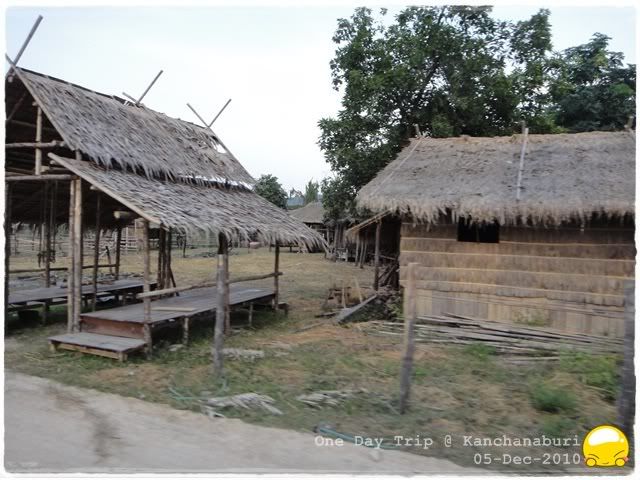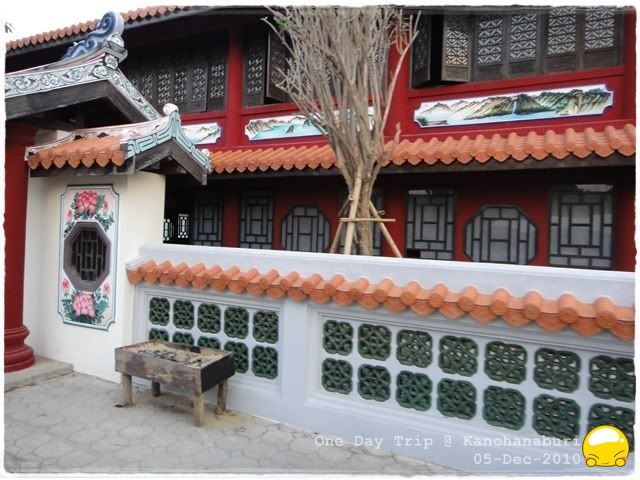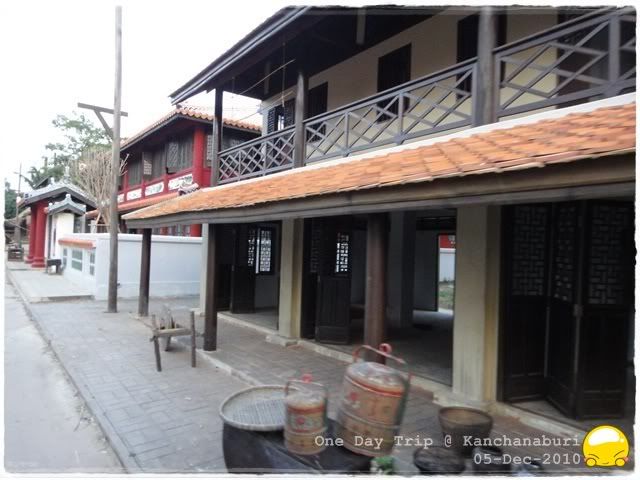 For elephant riding
"where is the elephan?"
Inside Burengnon's Palace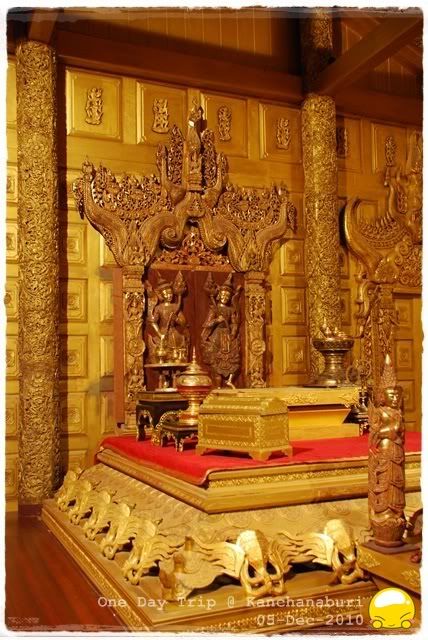 My acting
View of the bridge at night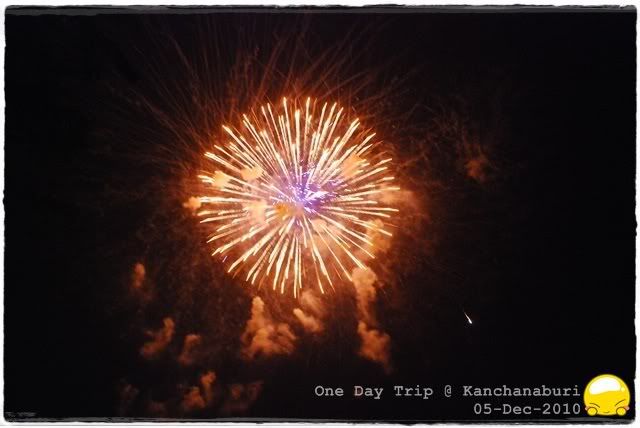 Fire works to celebrate H.M. King's Birthday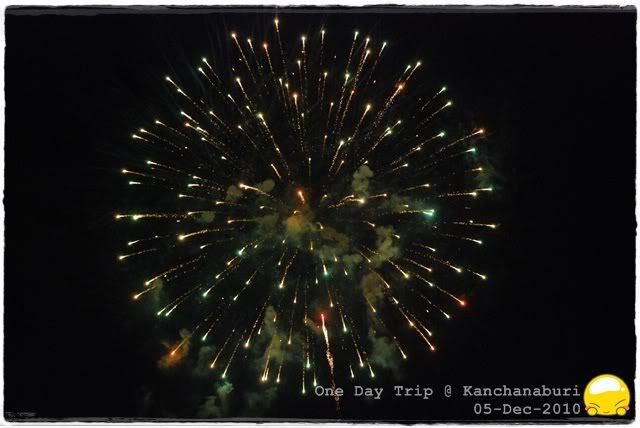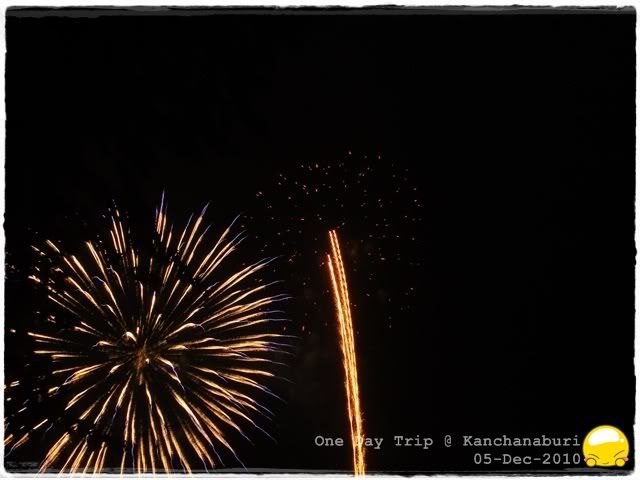 ^__^
ⓟ
ⓐ
ⓣ
In : *•.♥..One Day Trip