The ancient city of Ayutthaya, or Phra Nakhon Si Ayutthaya, The Thai capital for 417 years, is one of Thailand's major tourist attractions. Many ancient ruins and art works can be seen in a city that was founded in 1350 by King U - Thong when the Thais were forced southwards by northern neighbours. During the period of Ayutthaya being the Thai capital, 33 kings of different dynasties ruled the kingdom until it was sacked by the Burmese in 1767.
Phra Nakhon Si Ayutthaya Historical Park, a vast stretch of historical site in the heart of Ayutthaya city, has been included in UNESCO's list of world heritage since 13 December, 1991.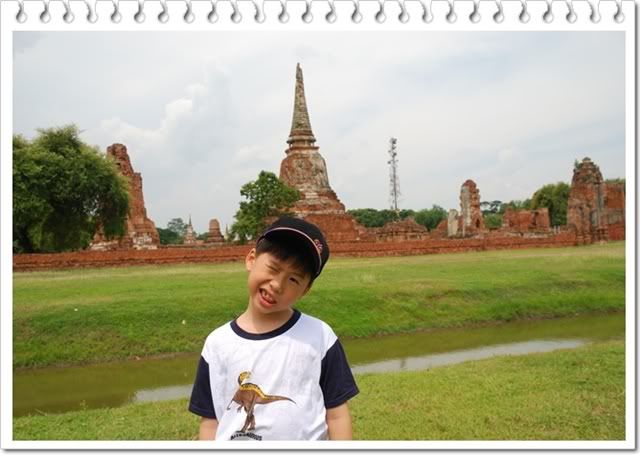 Wat Mahathat was a royal monastery and has been the seat of the Sangaraja, the head of the Buddhist monks of the Kamavasi sect, since the time of the Mahathera Thammakanlayan, who was a contemporary of King Borommarachathirat 1, who built the wat.
Sharp-pointed pinnacle atop square shape, known as a chedi, is a distinct Thai style.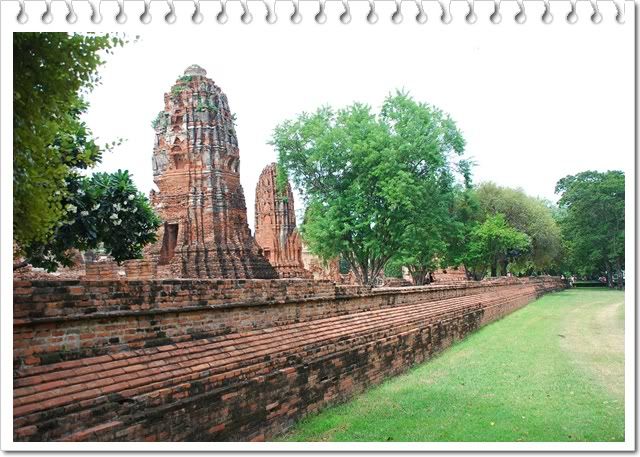 Buddha head overgrown by fig tree in Wat Mahatat, Ayutthaya historical park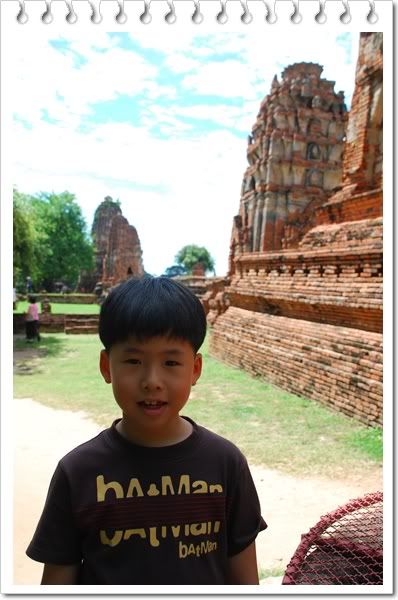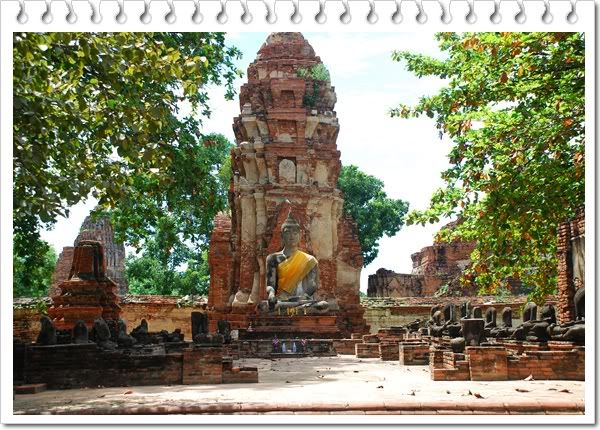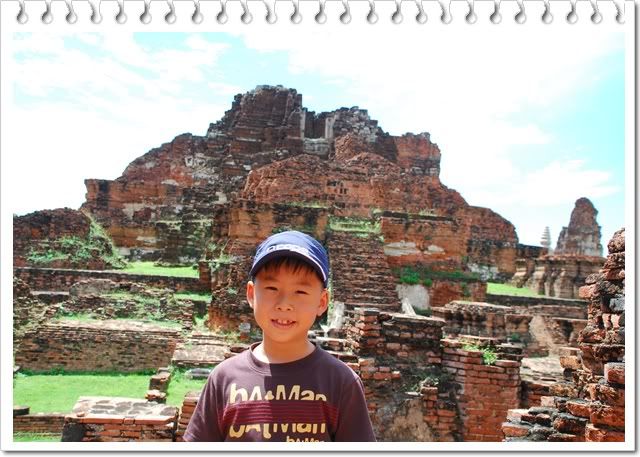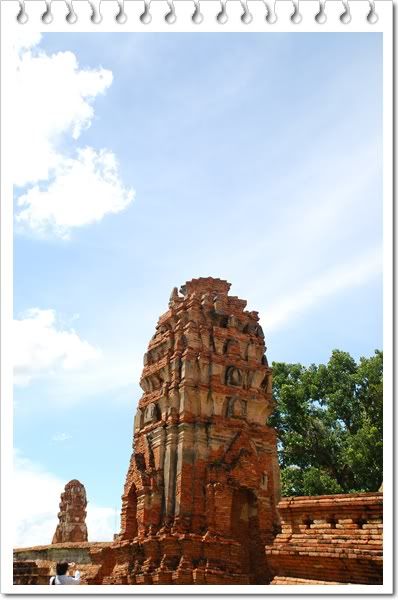 Wat Ratchburana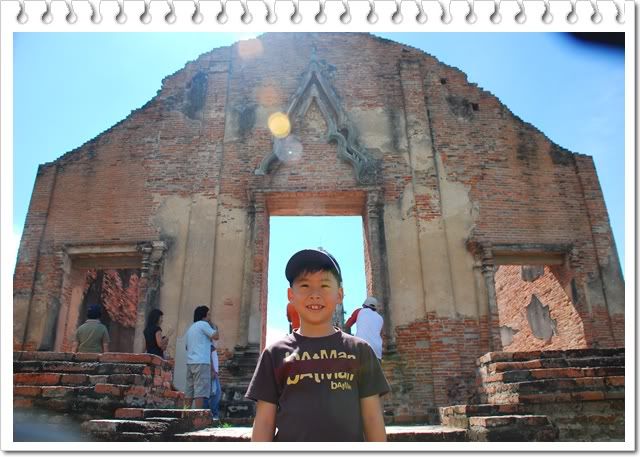 Rounder, corn-cob shaped stupa shows Cambodian (or Khmer) influence and is called a prang.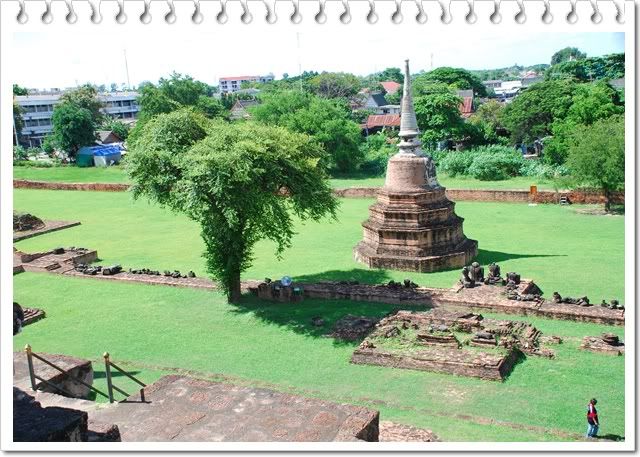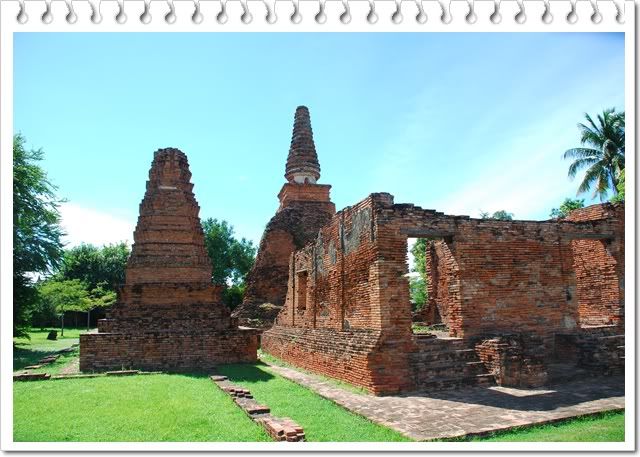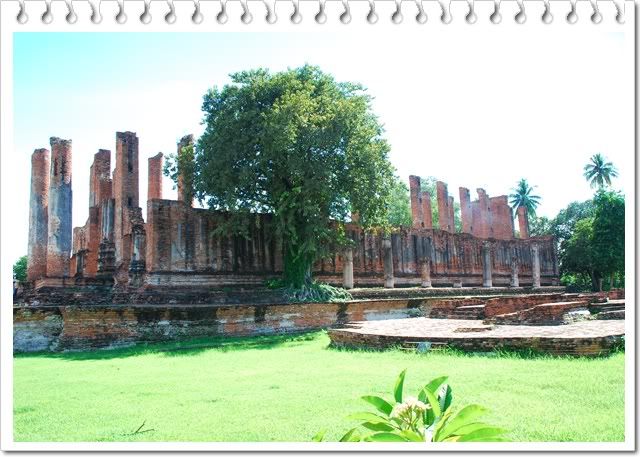 Wat Thammikarat (วัดธรรมิกราช) is a working wat, but also contains the ruins of a large chedi and a huge wiharn which has a large tree growing picturesquely out of the side of one wall. It is a temple in the Mahanikaya Sect, Wat Thammikarat was formerly known as Wat Mukkharat.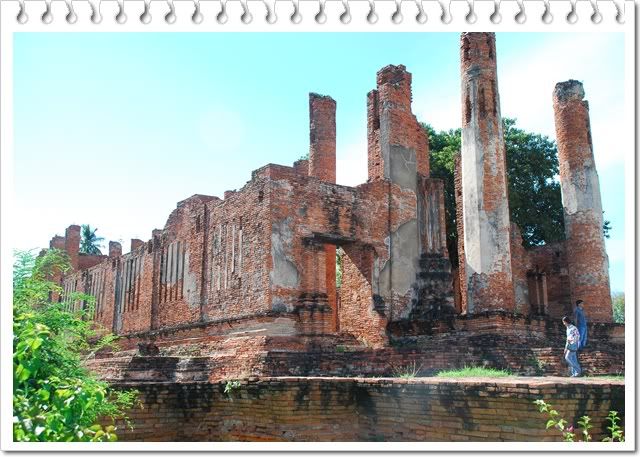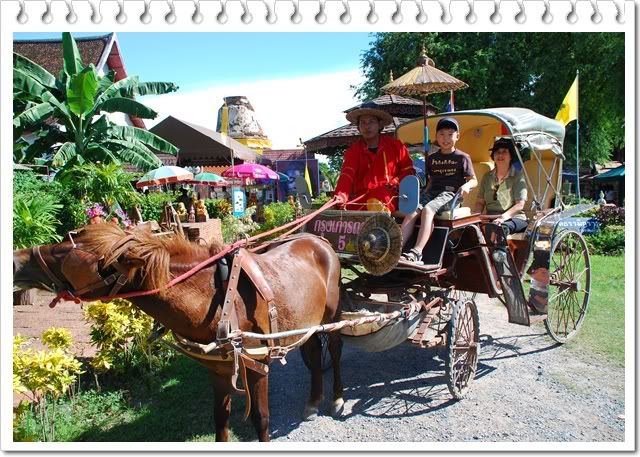 Riding on horse carriage made me more fun around the historical park.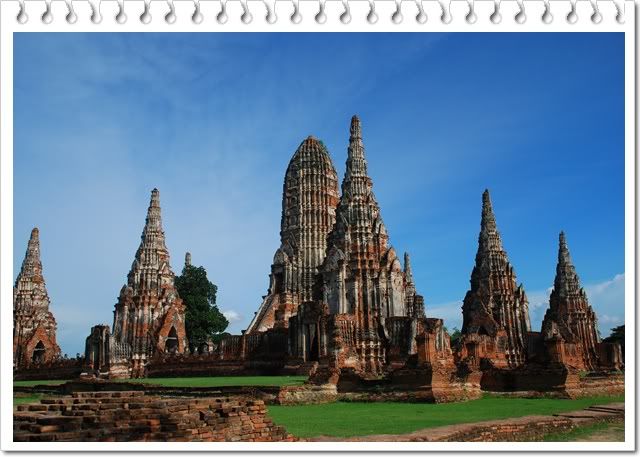 Wat Chaiwatthanaram is an imposing monastery located in the west of Ayutthaya on the Chao Phraya River. It was built by King Prasat Thong in 1630 and its architecture is similar to that of Angkor Wat in Cambodia and it may have been built to commemorate the King's victory over Thailand's neighbor.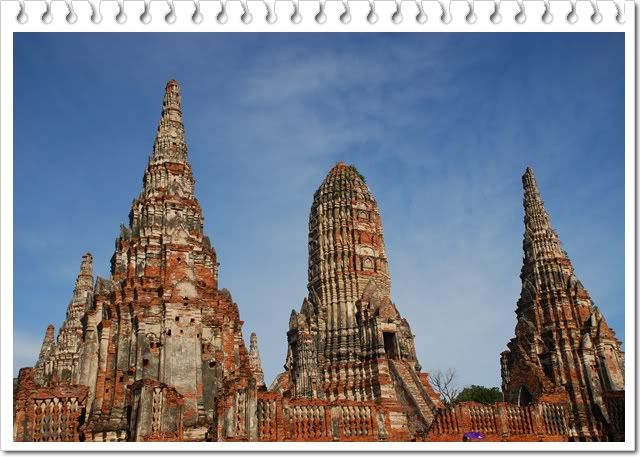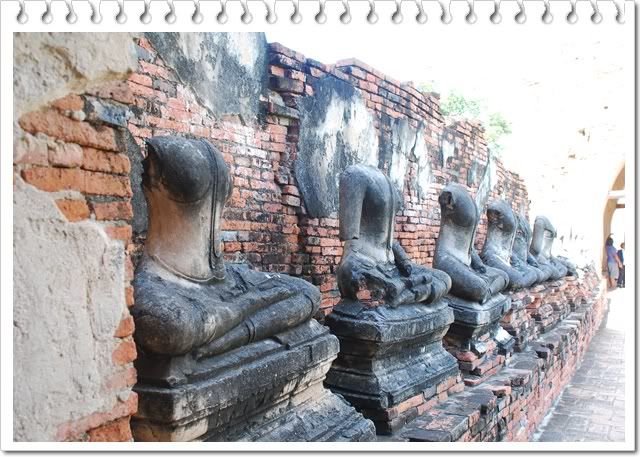 The Burmese besieged this temple in 1767 for an army camp while attempting to invade the main island. As a result, this temple was damaged during battle. Evidence of cannon balls and cannon fragments were found here during excavation. Wat Chaiwatthanaram was promptly abandoned after the fall of Ayutthaya. It was looted for decades. The heads of Buddha images were sold to foreign markets and the buildings were taken apart to sell as bricks. The Fine Arts Department heavily renovated it between 1987 and 1992.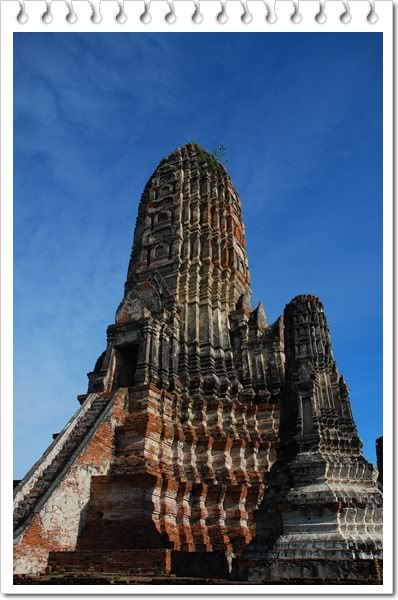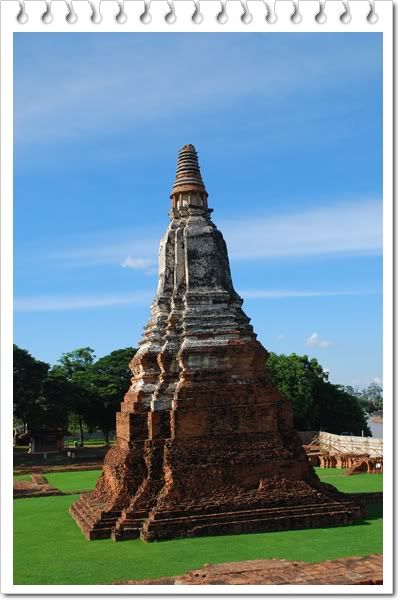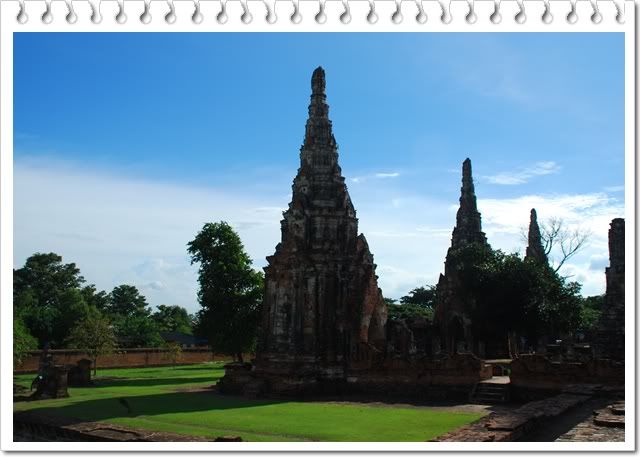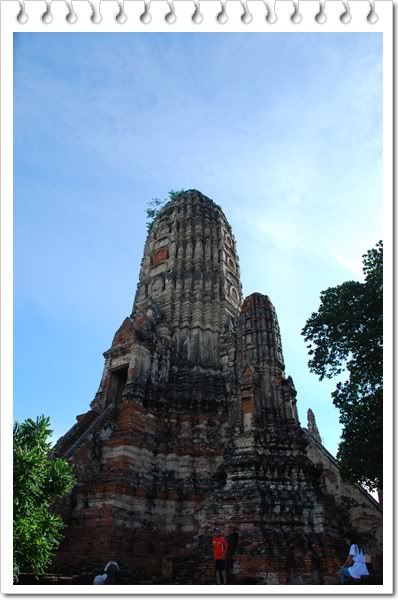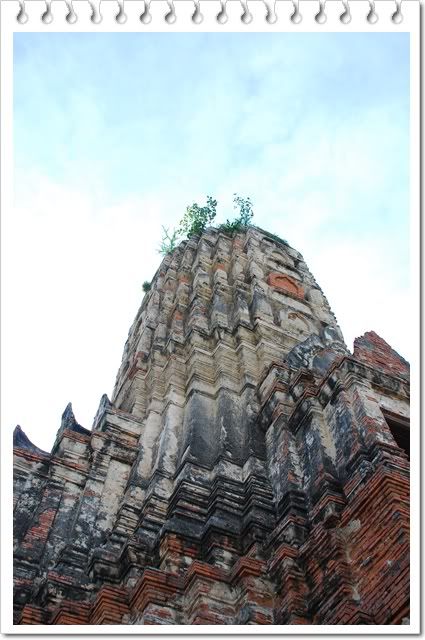 ⓟⓐⓣ
In : *•.♥..One Day Trip