Here we arrived @ Siam Cultural Park located in Bang Phae district of Ratchaburi,
about 80 kilometres west of Bangkok. The Park with a wealth of cultural, historical and religious attractions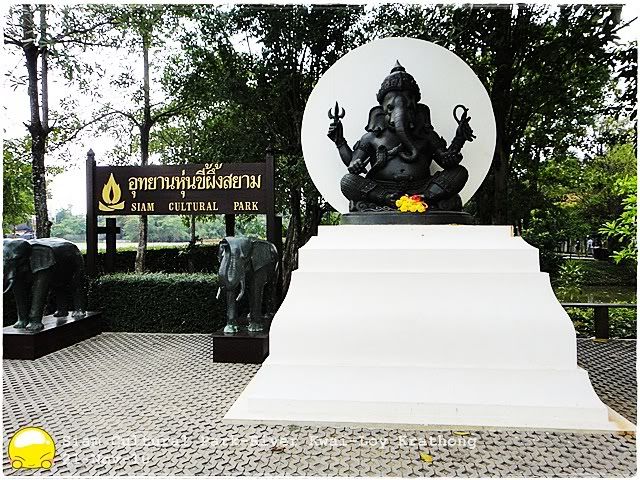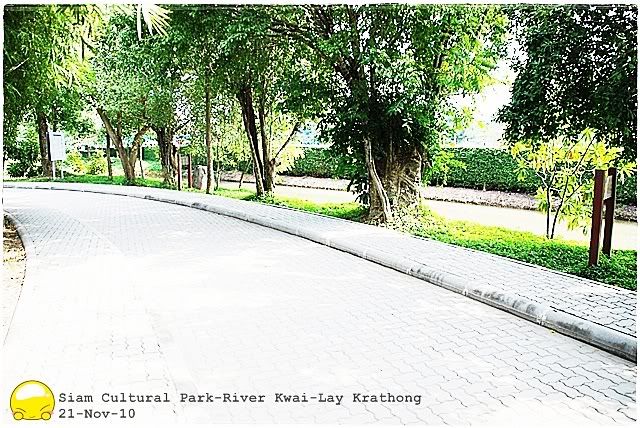 Walking under shady trees
The first stop is the Hall of Fame Building. Here we will learn about prominent people in Thai society.
Each fiberglass model is placed in the context of their work environment.
The workmanship was almost perfect and every figure had an eerie resemblance to the person it portrayed,
the effect accentuated by the matching milieu in which they operated in their lifetime.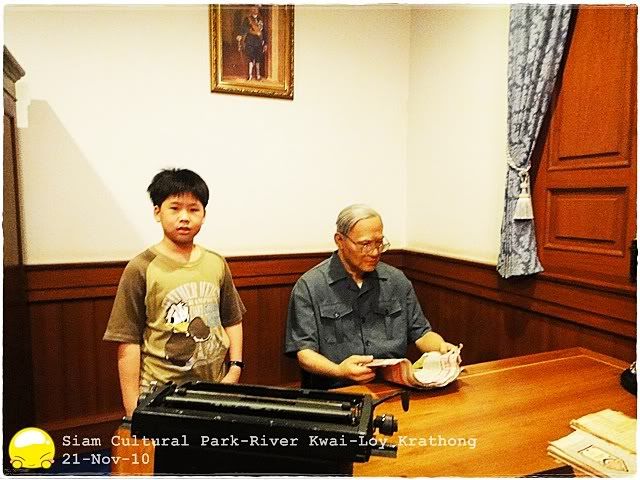 Prof. Sanya Thammasak (Past President of Privy Council)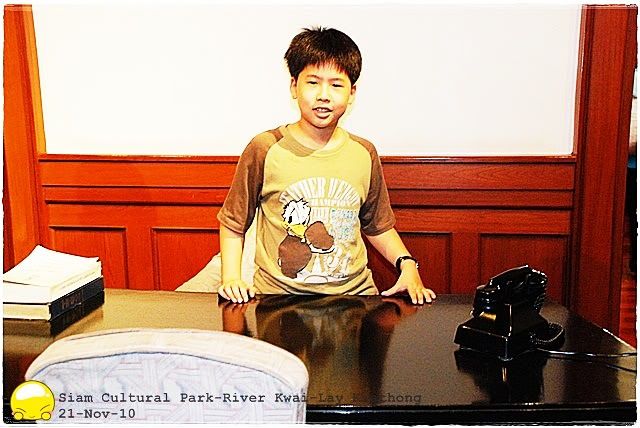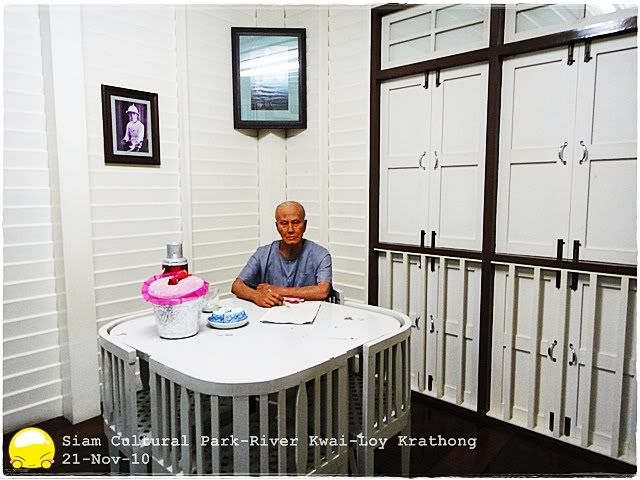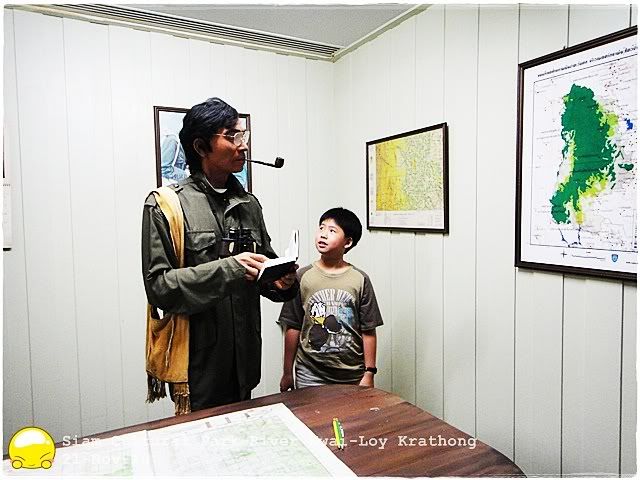 The late wildlife conservationist Sueb Nakasatian studying a map in his office
at the Huai Kha Khaeng Wildlife Sanctuary.
"I want to know what he wrote in the book"
Vietnam's Ho Chi Minh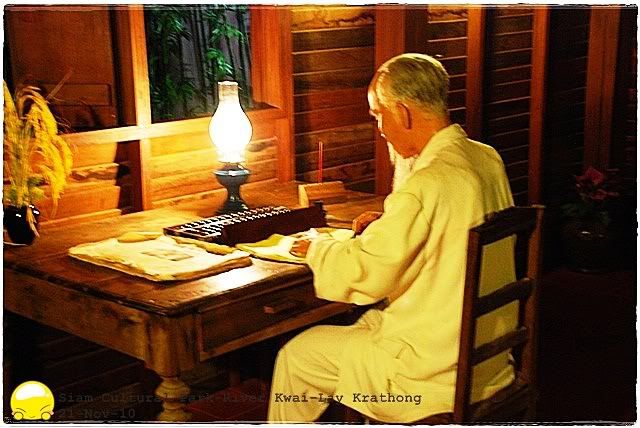 Pray to the God with Mother Theresa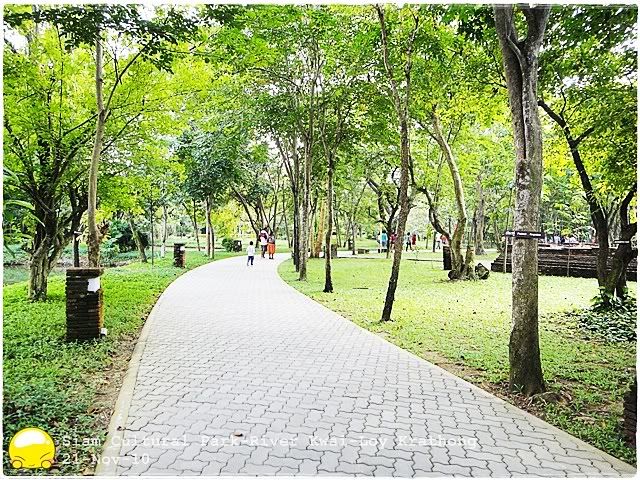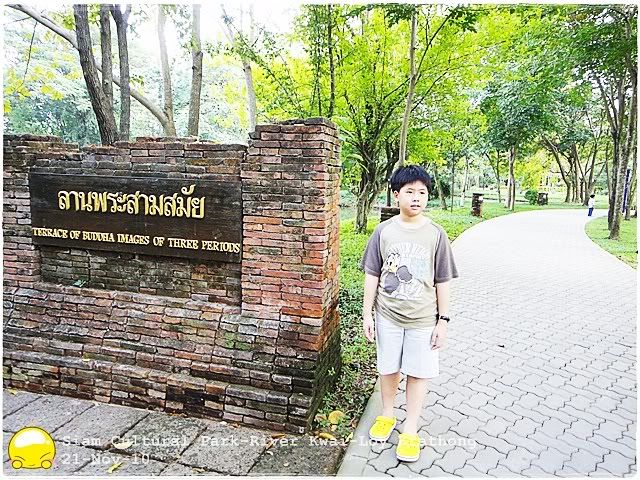 Buddha images of three periods; Sukhothai, Ayuthaya and Chiengsaen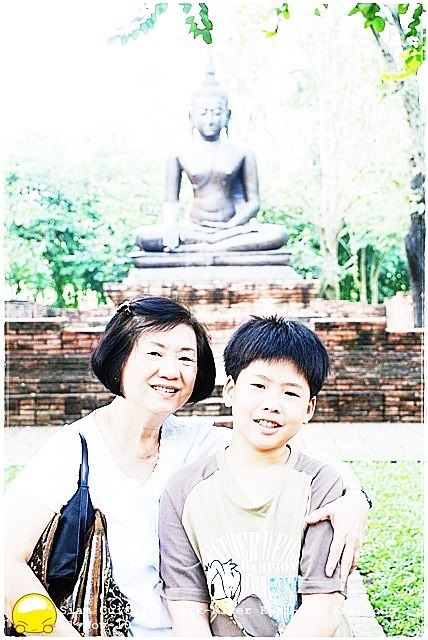 The next area is the Jujaka Light and Sound Cave. This tells the story of Vessantara,
the last human reincarnation of the Lord Buddha. Vessantara had intense passion for charity.
The selected part of the epic on show is "greedy Jukaka begging for Vessantara's two beloved children".
The story teaches about the Buddhist precept that we should be self sufficient and should not cling to worldly attachments.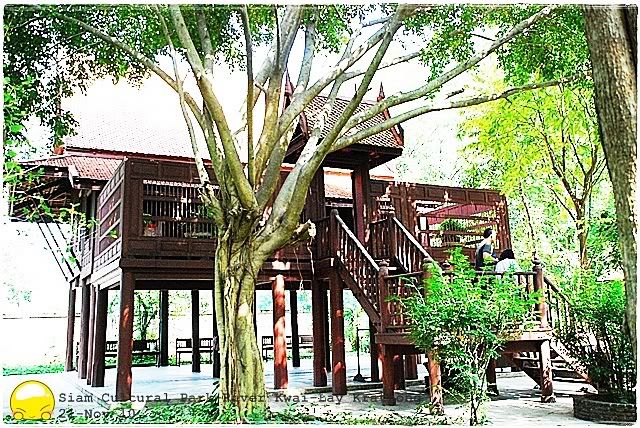 The next area are the Monk's Quarters. Here you will find a collection of Thai style houses
called "kuti" which accommodates monks at their temples. Each kuti has
a lifesized fiberglass monk who has been active in preserving and
upholding Buddhism in Thailand. Not only are the images realistic and recognizable,
they have also replicated their "kuti" in fine detail.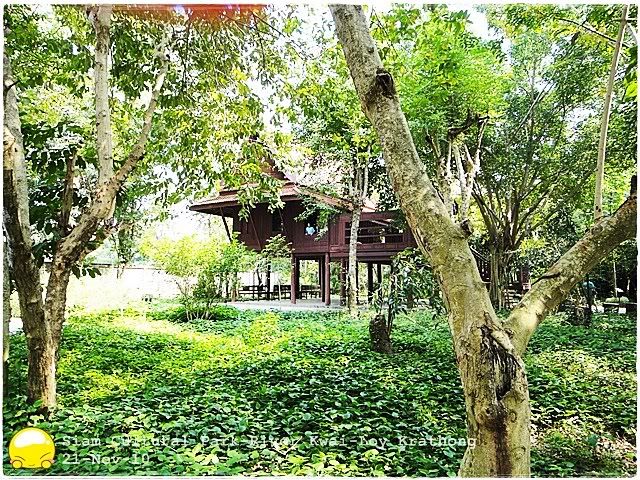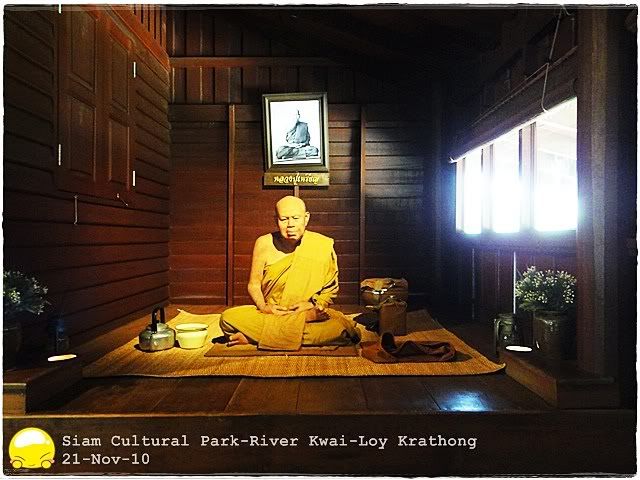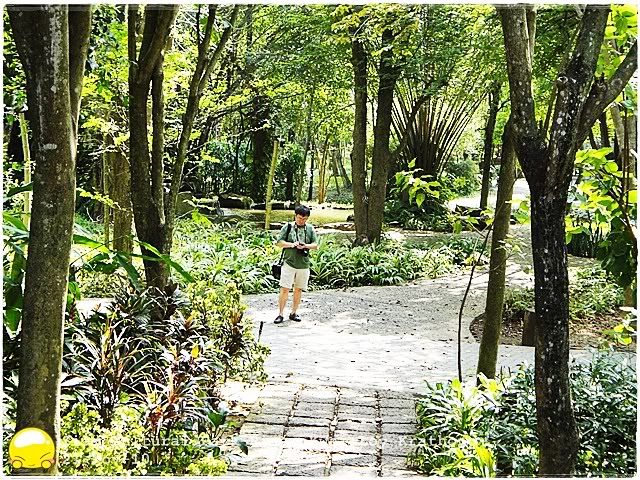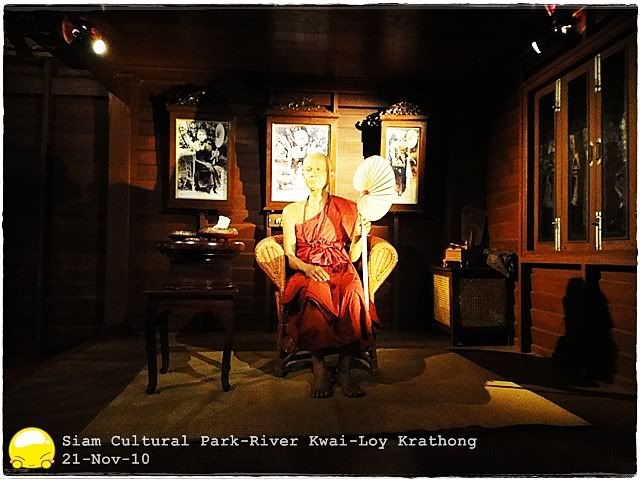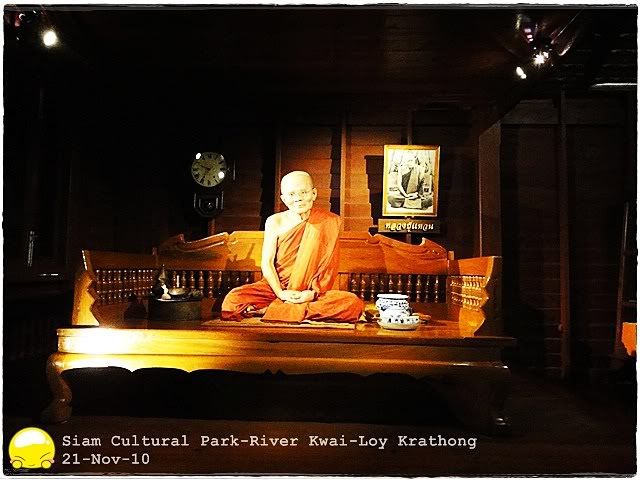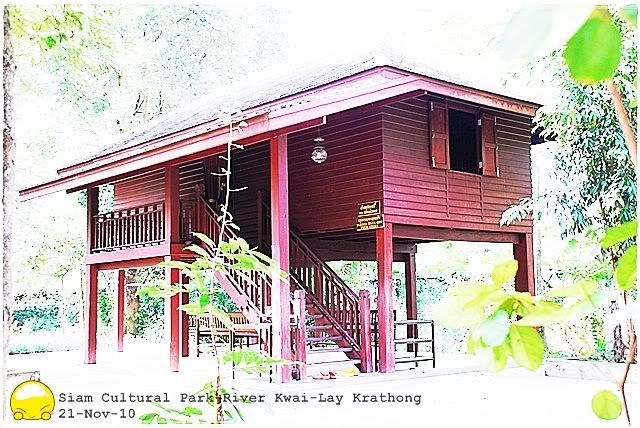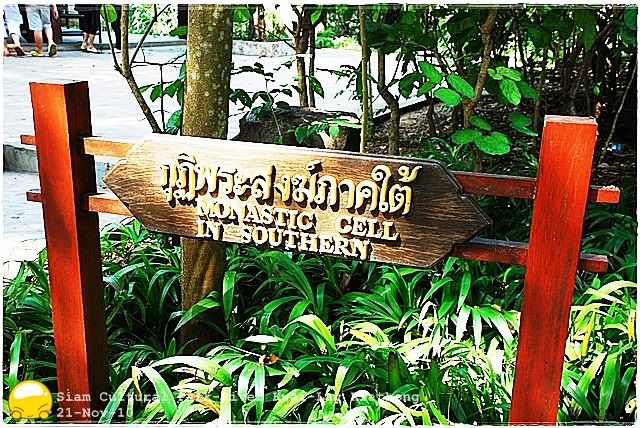 The final area is the Four Regional Thai Style Houses. At the Ancient City, the Thai houses are
spread around, so it is nice to see them all here in one group.
This makes it easier to differentiate between different architectural styles.
Another interesting innovation is that each house has fiberglass
people showing every day life for that region. Some are cooking while
others are going about their every day business.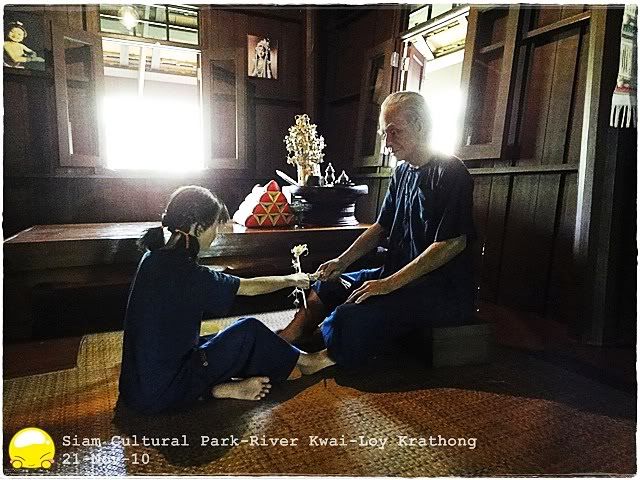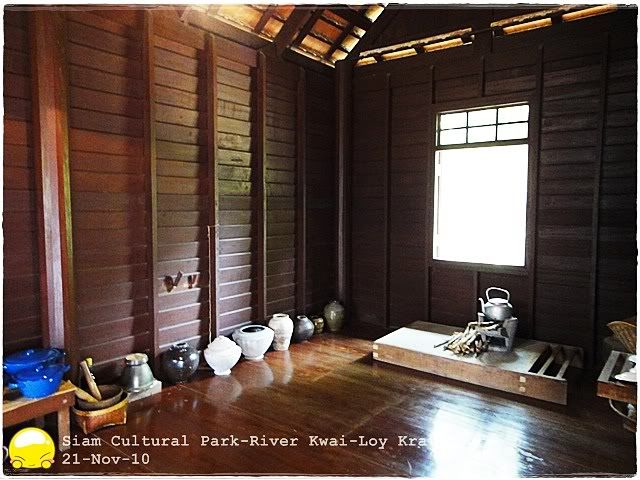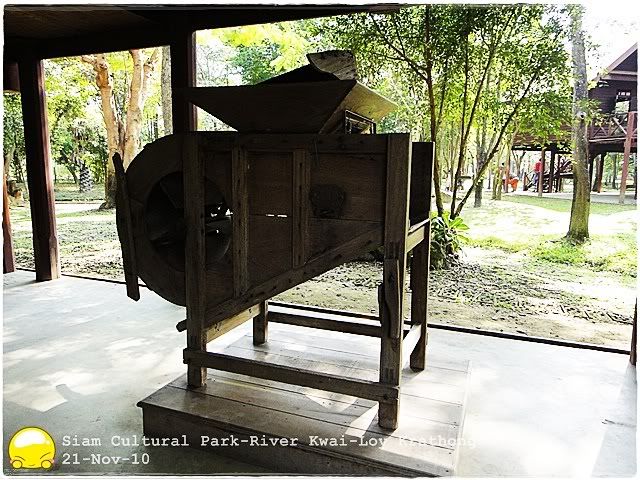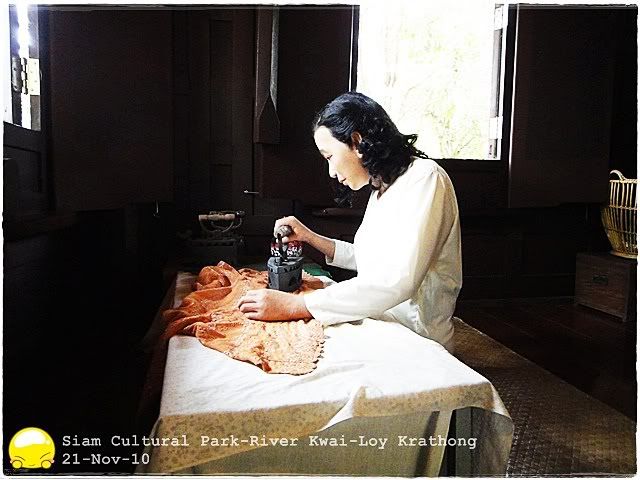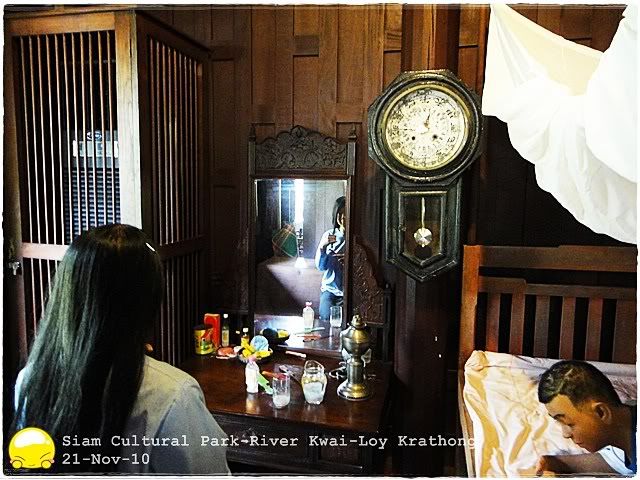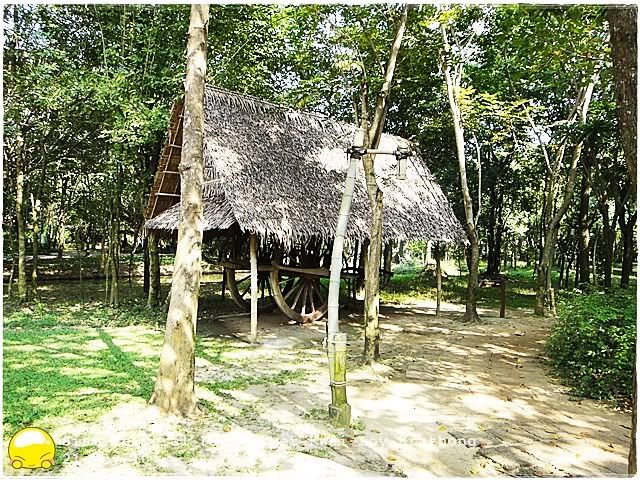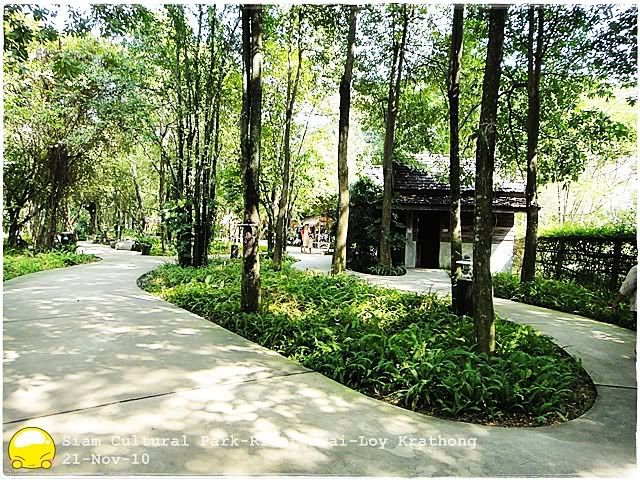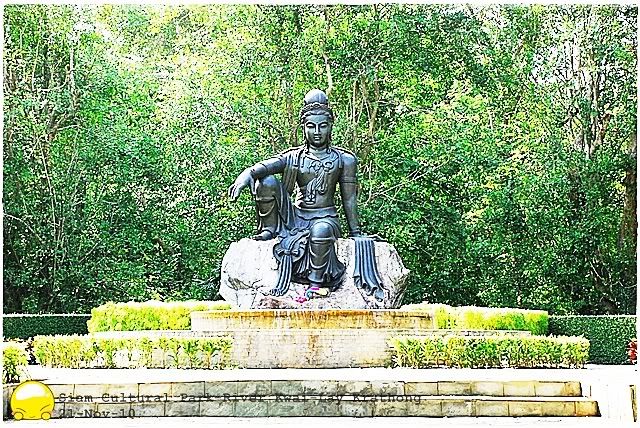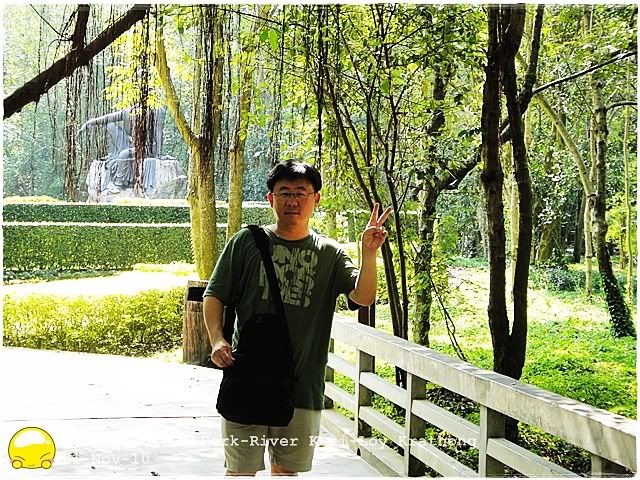 Then, we went to Kanchanaburi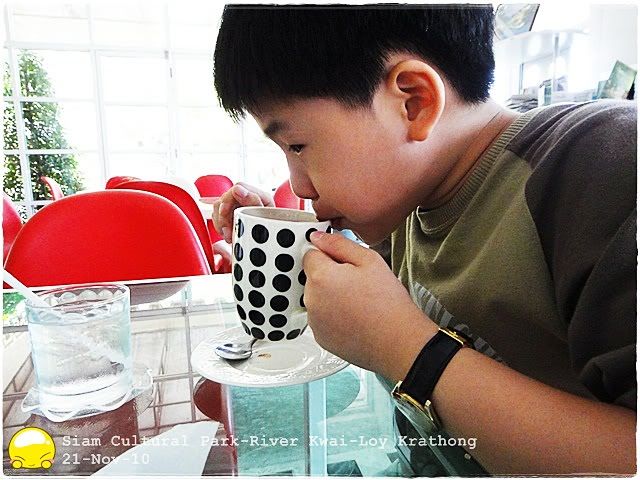 Refresh with hot chocolate and snacks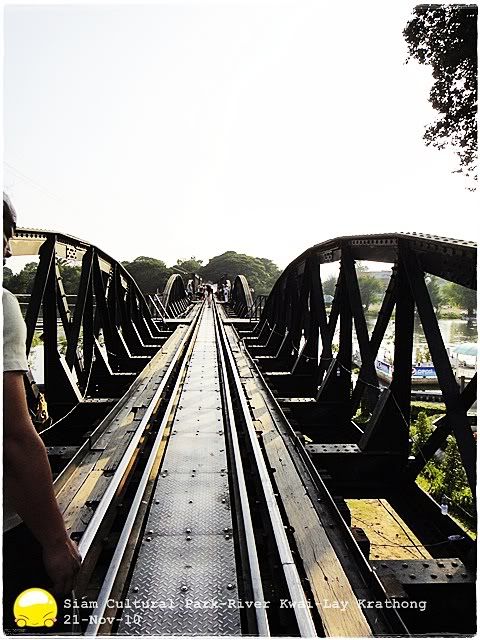 River Kwai Bridge. This bridge was first built as
a part of the railway between Thailand and Burma in 1942.
During the World War II, the Japanese wanted to seek to shorten the supply
lines between Japan and Burma in preparation for an eventual attact on British India.
The Japanese started work on a railway from Thailand to Burma through the river valley for a distance
of about 400 kilometers or 249 miles. Constructions were split into many different areas and
carried out simultaneously. The Japanese enforced roughly 250,000 Asian laborers
and 61,000 Allied prisoners-of-war to construct 260 kms of rail on the Thai side,
approaching the Three Pagodas Passon the border. Unfortunately, it is estimated
that 100,000 Asian laborors and 16,000 Allied prisoners lost their lives during that period due to
many factors, such as : starvation, exhaustion, diseases, and especially
malaria fever.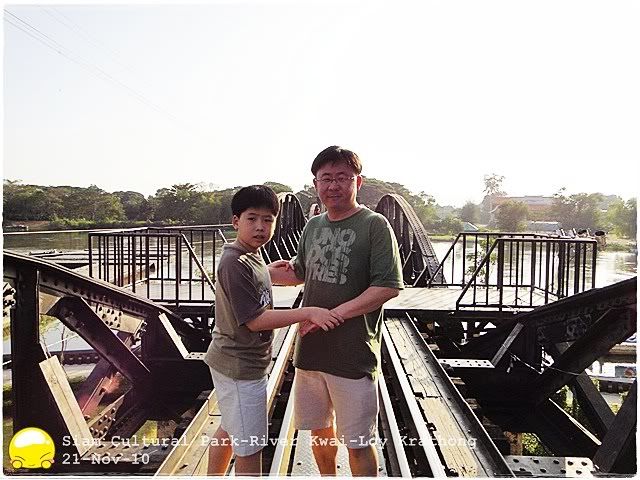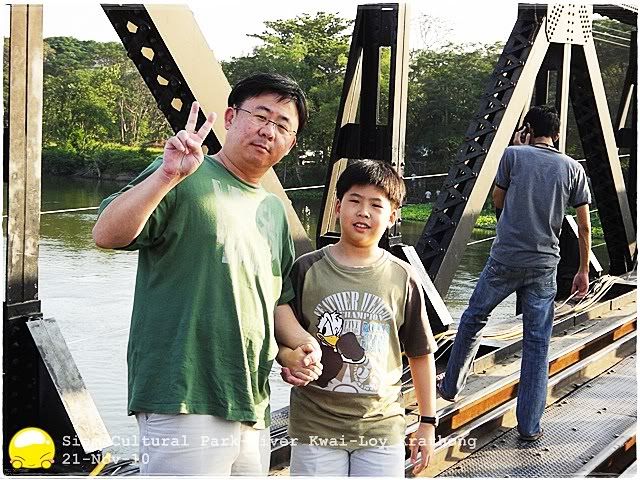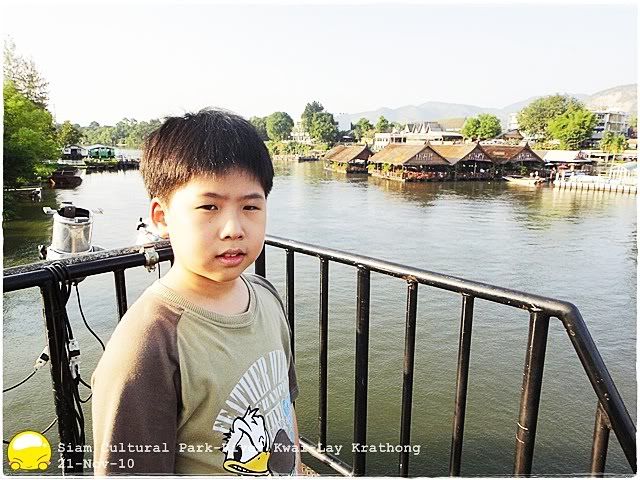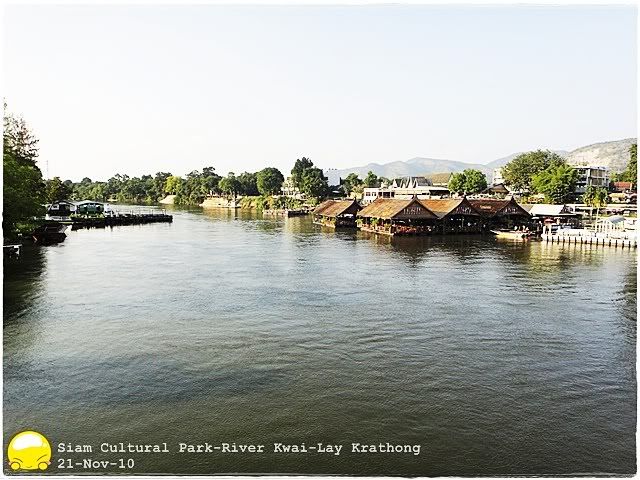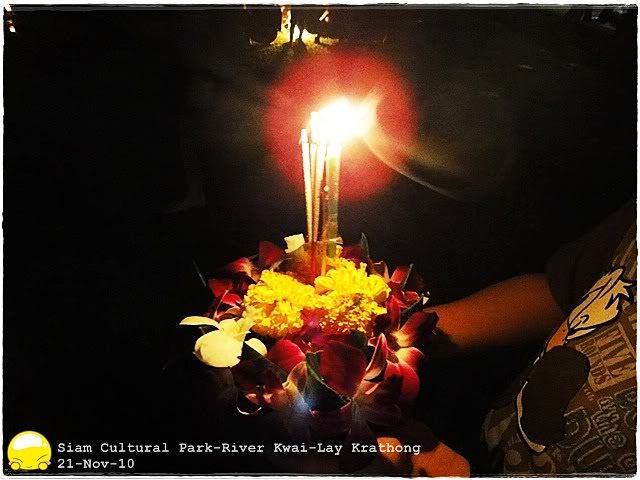 Never miss to Loy Krathong
^__^
ⓟ
ⓐ
ⓣ
In : *•.♥..One Day Trip